I've recently been looking over GKtech's knuckles. They got to testing them on a few cars and after hearing the initial test results come back I decided this is what I want. So I placed an order right around my birthday and was told they will be shipping out sometime around the end of Feb or early March. I can't wait for them to arrive!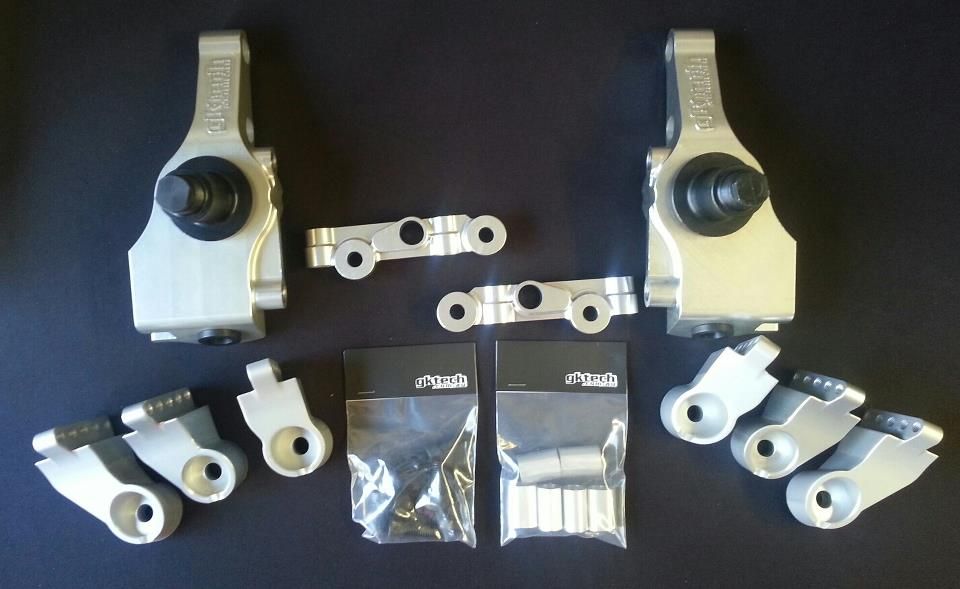 Also for those of you wondering which arms I went with, I chose the Zero Ackerman setup.
The arms will require some rather long inner tie rods. Which isn't a big deal for me since I absolutely hate my inner/outer tie rods and had plans on replacing them here soon. So I also put in an order with PBM to get their inner tie rods, which of course were on back order for several weeks...oh well, not like the knuckles will be here for a while.